Revitalize Your Collagen Production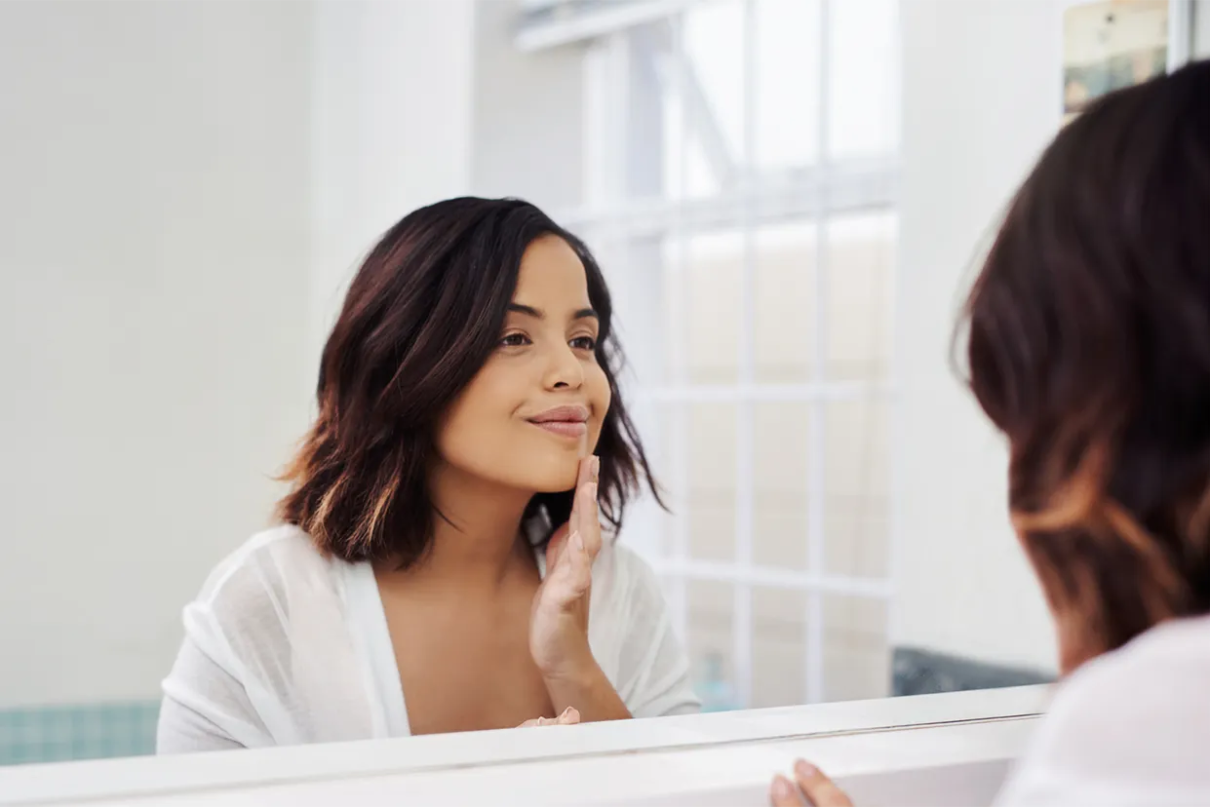 When you think back to your teenage years, do you find yourself reminiscing about natural, glowy skin? Amidst the battle of acne and excess oil production, young skin manages to hold an appreciable bounce. Fortunately, that youthful glow can be rejuvenated by our body's most abundant protein: collagen.
The word "collagen" stems from the Greek word "kolla," meaning glue. As a fibrous, structural protein, collagen is responsible for being the "glue" of the body. Collagen connects cells and tissues and helps build skin, tendons, tissue, and bones.
Aside from holding us together, why is collagen so important? Kalon Medical Spa's own Chelsey Ahlers, FNP-BC says collagen's role in skin elasticity, flexibility, and firmness gives an overall youthful and healthy appearance. Because the majority of the body's collagen is found in the dermis, the protein adds a supple volume to skin, preventing the formation of wrinkles, fine lines, and sagging.
However, with the aging process comes decreased production of collagen. This reduction is largely due to the decrease of tissue regeneration that results from age. Around age 20, your current collagen levels begin to thin. At the age of 40, the elastin fibers start to break and lose elasticity.
Aging is unavoidable, but you can still look great while you do it. To help preserve your collagen, practice some of these wellness acts:
Incorporate collagen peptides into your vitamins to help restore some of the lost protein.
Always wear sunscreen to avoid damaging UV exposure.
Make sure to consume a nourishing diet that avoids inflammation — high amounts of sugar can damage collagen and lead to premature skin aging.
Kalon is here to help restore your youthful glow. With advancements in skin rejuvenation, there are multiple treatments available to rebuild the collagen we gradually lose in our skin over time. These treatments include: medical grade skin care, chemical peels, dermal fillers, Sculptra®, microneedling, and laser treatments. For more information on these services, stay tuned for our next blog.
We recognize your inner beauty. Now, let's refresh your outer glow. To start your collagen revitalization journey, call Kalon at (605) 983-SKIN (7546).
https://kalonmedicalspa.com/wp-content/uploads/2022/08/kalon-blog-collagen.webp
828
1242
Kalon
https://kalonmedicalspa.com/wp-content/uploads/2020/04/Kalon-Logo-RGB-01-3.svg
Kalon
2022-08-09 12:57:20
2022-08-09 12:57:20
Revitalize Your Collagen Production